Estate Sales vs. Auctions: A Comparison Guide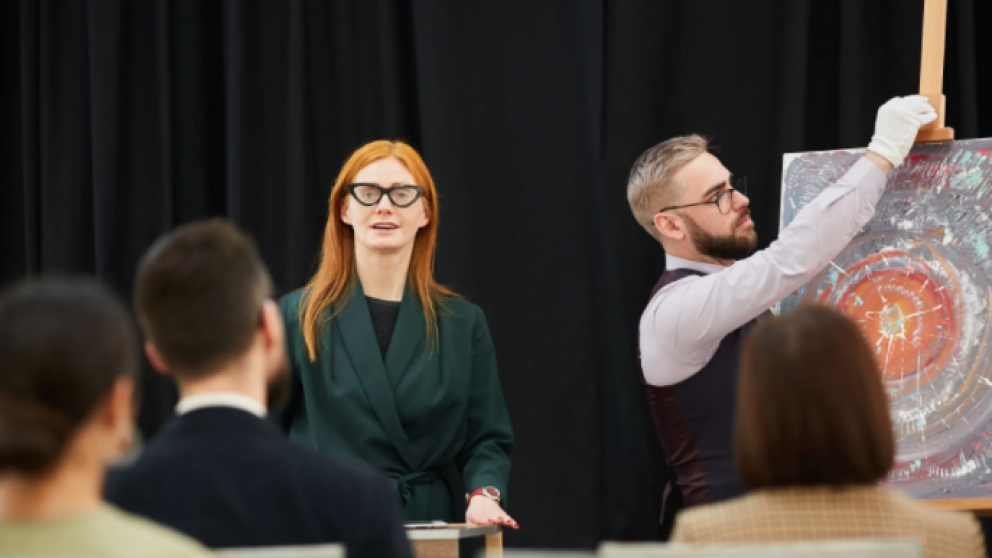 Estate Sales vs. Auctions: A Comparison Guide
If you're thinking about liquidating your loved one's possessions, an estate sale or auction may be the ideal option. In order to choose which is best for you, it's important to learn about both options and their advantages and disadvantages. This article will compare estate sales vs. auctions so that you can make a well-informed decision.
What is the difference between an estate sale and estate auction?
An estate sale and an auction both offer a way for you to sell your loved one's belongings, but there are some key differences between the two. The main difference is that with an estate sale you're selling everything in bulk whereas at an auction each item can be sold as its own lot or singular piece. This means that if you choose to hold an estate sale instead of holding a single large-scale auction, it will take longer to complete because all items must be individually catalogued and advertised before they can go up for bid; however, this may make more sense depending on what type of property and material goods your loved one left behind (i.e., antiques).
How does an estate sale work?
Typically, all items must be pre-listed and catalogued before the estate sale can occur. This ensures that each item is well documented (so there's no confusion or disputes about what was sold), easily accessible for viewing during the estate sale preview, and ready to sell when it comes time for bidding. It also offers a way for you to make sure everything is in good condition without having to handle every piece yourself; if something seems like it might not be worth selling at full price then your auctioneer will likely recommend that they place this lot on hold until after the entire sale has completed rather than risk underselling any individual pieces.
Benefits of Estate Sales
Estate sales are typically more intimate and personal affairs
More control over the estate sale process (e.g., deciding how much to sell items for, when to start bidding)
Easier to handle if you're not prepared to hold an auction
Drawbacks of Estate Sales
Estate sales are held over multiple days
Items cannot be sold for more than the tagged price
Often times, there are many items left after an estate sale
There are little regulations and licensing for estate sale companies
Often times, estate sales lack sufficient marketing and advertising exposure
How does an estate auction work?
An estate auction is typically much like any other type of public auction - items are sold for the highest bid (or sometimes in a silent, no-reserve fashion). The auction process allows for each item to be sold as its own lot, meaning that items can sell individually or all at once. This means you could choose to hold an estate sale and then host a smaller-scale auction of the most valuable pieces (such as antiques); alternatively, if your loved one left behind more than just material possessions such as real estate or a business it may make sense to conduct both types of auctions in succession - this would allow you time between sales so any disputes about what was purchased during the first auction(s) can be resolved prior to holding another event.
Benefits of Estate Auctions
There is no ceiling on selling price
Most auctions are held over one day only
Public attendance and bidding ensures fair market value is met
Auctions have a very high "sell-through" rate
Auctions target specific buyers who are interested in the particular assets
The most valuable items in the world are sold at auctions
Drawbacks of Estate Auctions
Items may be sold for less than their actual value due to the auction process (i.e., starting with a low bid)
Benefits of Hiring an Auction Company
Auction companies will help you through the estate auction and liquidation process
Auction companies often offer estate sale insurance
They will help with cataloguing and pricing estate sale items
They will help advertise your estate sale and auction on their own platforms (i.e., website, social media)
The choice between hosting a single large scale estate auction or having multiple smaller estate sales is ultimately up to you; however, it's best to thoroughly weigh all options before starting any type of liquidating project for your loved one's belongings. If you're ready to start selling items but don't know where to begin, contact us at Legacy Auction Group & Realty today! Our experienced staff has helped countless families through this difficult time and we would love nothing more than to assist you and your family!
Estate Sales vs Estate Auctions: The Bottom Line
Both options have potential benefits depending on how much time you have available before moving forward with liquidating the property, whether or not there is a buyer for each item in question already lined up, and of course budget restraints all play into this decision as well.
---