Professional Estate Sale Services
Estate Sale Company in Kansas City | Kansas City Estate Liquidator
Nearly all of us, at one point or another, go through the difficult task of handling the personal property from a loved one's estate.
It's an overwhelming time… and we hope it's something we only have to do once. But because we only do it once, that means selling a loved one's personal property from their estate is not always something we know how to do.
That means that getting it done properly and respectfully the first time is incredibly important. Legacy Auction Group & Realty estate sales services can help you through this process.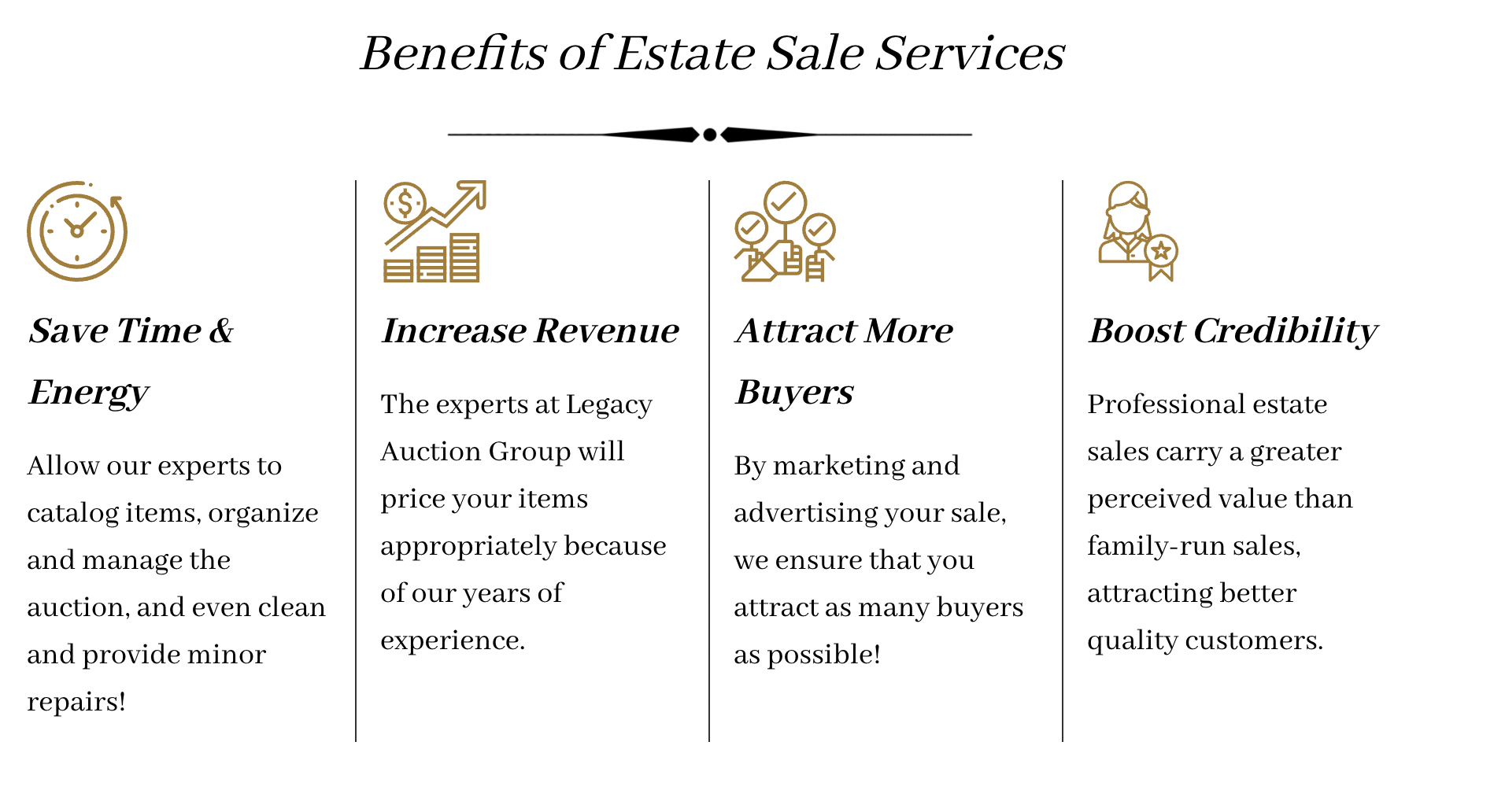 What is an Estate Sale?
An estate sale simply means selling the items of an estate. This may sound like holding a yard sale or garage sale, something many homeowners have done themselves. While there are certainly similarities, estate sales operate on a much larger scale, and often deal with items of more value.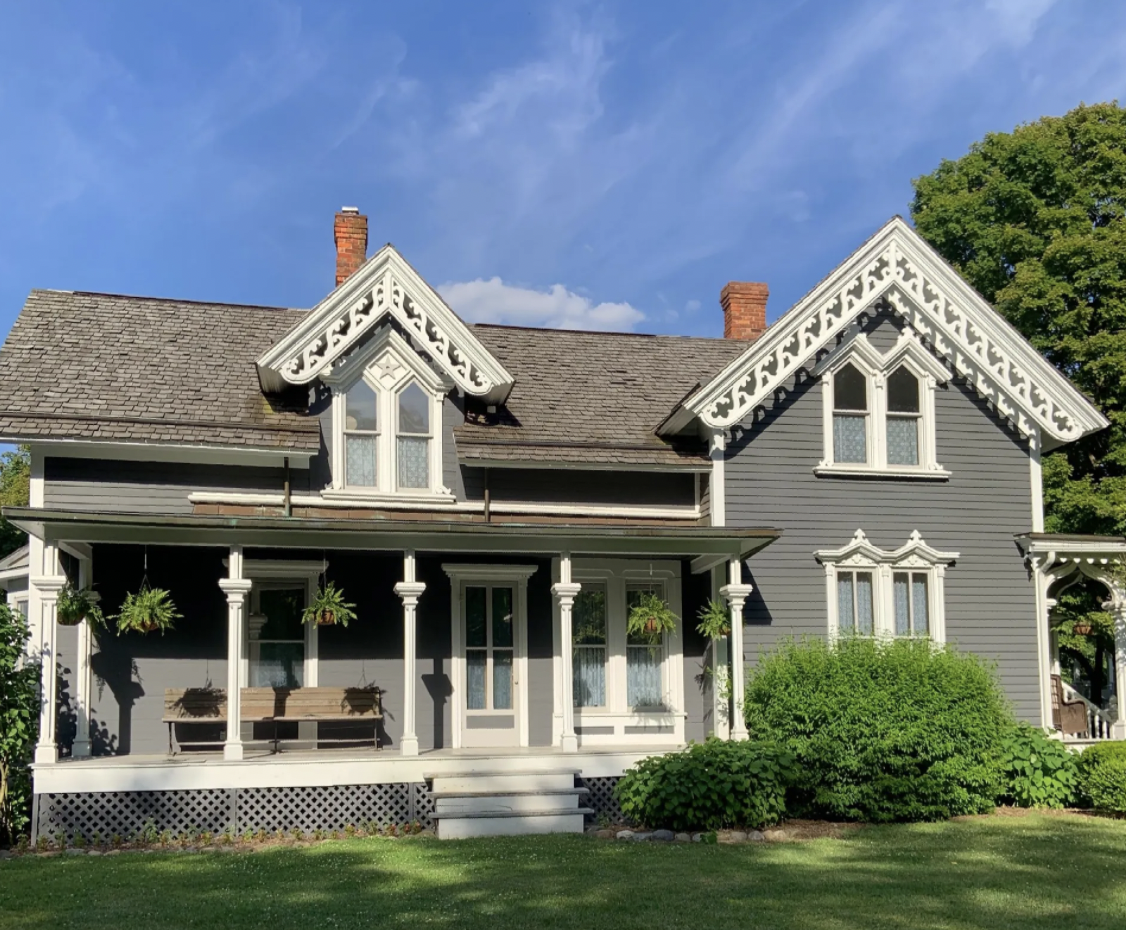 Individuals or families can manage estate sales without professional assistance, but hiring professional estate liquidation services can make the process much less stressful and more profitable.
Legacy Auction Group & Estate Sales services will facilitate the organization, pricing, marketing, and selling of some or all of the contents of your home or an inherited estate.
How Do Estate Sales Services Work?
The first thing you'll want to do is prepare for your estate sale. This includes determining want to sell verse what to keep, cataloguing the items you'd like to sell, and appraising said items.
The next step is to organize and manage the estate sale. This step includes cleaning and making repairs, staging the home and contents, securing valuables properly, and selling the items.
Finally, you'll want to coordinate the removal of the remaining items, clean the property, and manage any accounting necessary for legal or financial reasons.
Legacy Auction Group & Estate Sales can make your life much easier by managing your estate sale end-to-end, helping you and your family with this major transition.
Legacy Auction Group & Estate Sales is a professional, full-service Kansas City Estate Sale company based in Kansas City, Missouri. Providing Estate Sales Services to not only the entire KC Metro area but also to cities such as Independence, Blue Springs, Lee's Summit, Liberty, North Kansas City, Leavenworth, Overland Park but also locations such as Topeka, Lawrence, St. Joseph, and states such as Kansas, Missouri, Iowa, Nebraska, Arkansas, Oklahoma and beyond.
Built upon a foundation of sixty years of family experience, Legacy Auction Group & Estate Sales assists clients with auctioneer services, professional estate sales services, business liquidations, benefit/charity, storage units, real estate, antiques & collectibles, farm equipment & machinery and numerous other types of auctions.