Estate Auction and How it Works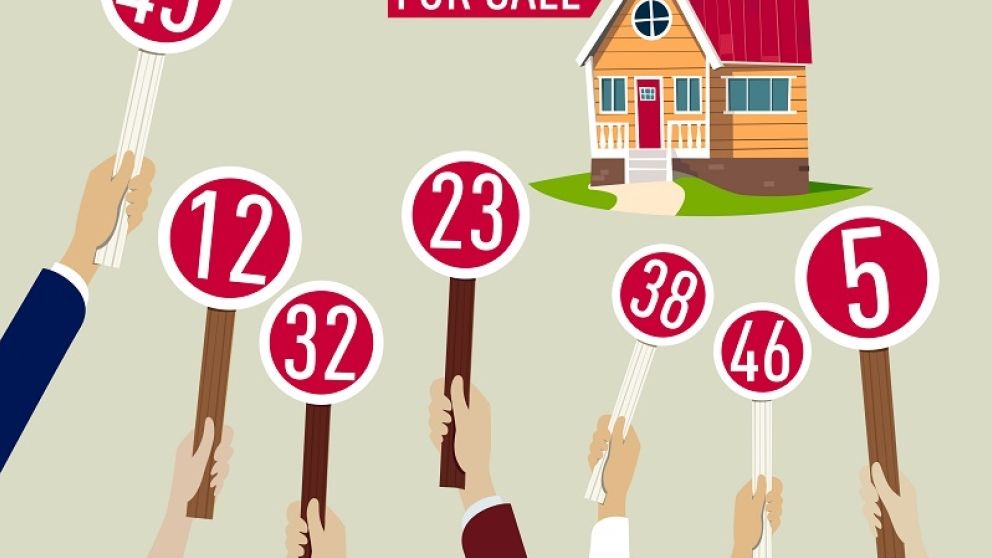 If you find yourself needing to have an estate auction, you want to know how the process works. An estate auction functions similarly to any other typical auction. The auction event is publicized to the public to gain attendance, and the items being sold from the estate are also made available for preview. Legacy Auction Group & Realty can handle the process for you, so you don't have to stress.
A real estate auction is an effective method of selling real estate, involving the public sale of property through an open and competitive bidding structure. The process is relatively simple and easy, especially with the assistance of professionals. Our estate auction process is as follows:
Consultation: Give us a call to schedule your FREE, in home consultation. One of our knowledgeable representatives will walk through your property and discuss your individual situation and what we can do to help.
Marketing: Once we create a contract, we go to work. Our team photographs your property and starts the advertising process. The marketing package includes advertisement by MLS home listing (where applicable), professional photography, flyers, placement & directional signage, many online platforms, including social media, mailers, newspaper ads, open houses/showings, and much more!
Setup: Our team works diligently to get your property ready for the estate auction. We even offer the ability to move your items off-site with an in-house packing and moving team. For on site estate auction, we merchandise everything on tables, and every item will be pulled out and presented for sale. Valuables will be behind locked cases for security reasons.
Auction Day: Legacy Auction Group & Realty will handle every part of the estate auction, so you don't have to. This includes staffing auctioneers, cashiers, clerks, ring men, and support staff. We use professional equipment as well for the entire auction process including a mobile office trailer, wireless sound system, and more!
Post Auction: Once the auction is complete, we will issue you a check, minus the cost for commission and other fees (if applicable) within 5 business days of the sale. Any unsold items we can arrange for a donation company to pick up, and we even offer post-auction cleaning services if you need them.
Estate auctions can be a great way to sell almost all, if not all, items from the property within a relatively short time span. Don't get confused with an estate sale however, estate sales generally reduce prices to clear out the property. An estate auction allows you to set reserves on specific items so as not to lose money during the sale or undervalue a piece. One of the most significant differences between an estate auction and an estate sale is licensing. An estate sale is entirely unregulated and can be operated in whatever manner, but auctioneers are required to have a license. Whether it is a death in the family, divorce, or a significant move, managing many personal belongings can be a stressful and tedious venture – don't go at it alone, hire the professionals at Legacy Auction Group & Realty.
Legacy Auction Group and Realty are also estate liquidators, and they are experienced and knowledgeable about the market and the area. Servicing many areas around Kansas City such as Independence, Blue Springs, Overland Park, Lees Summit, Liberty, North Kansas City, Leavenworth, Shawnee, Leawood, Topeka, Lawrence, St. Joseph and more! Contact us today at (816) 820-3313 to see if we service your area!
---