Live Auction Services in Kansas City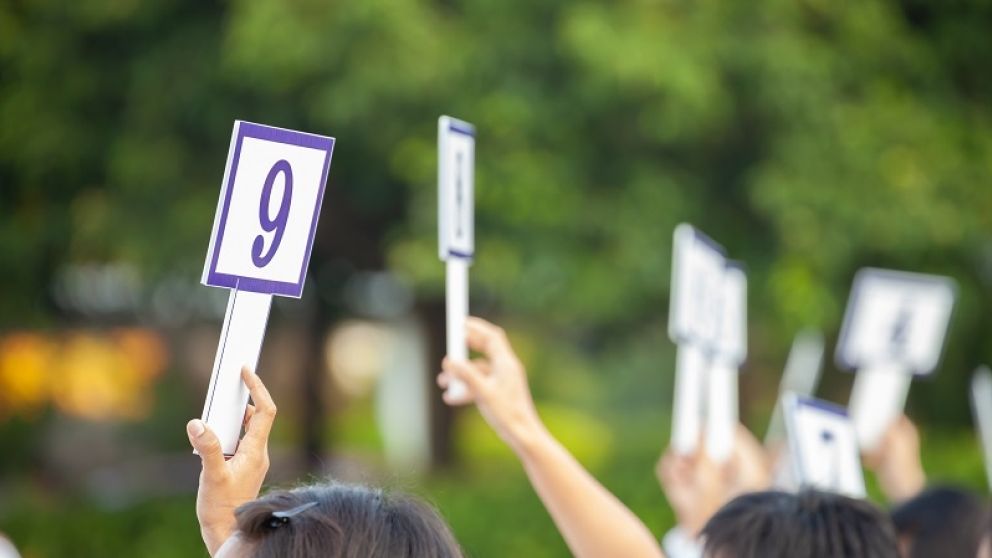 Live auction services will deliver amazing results for your auction needs, and Legacy Auction Group and Estate Services offer that to you! Live auction services are a type of auction service where the auction is conducted in real-time, typically with a professional auctioneer calling the bids and a live audience bidding on the items being sold. Live auctions can be conducted in person, or more recently, online with the use of live streaming technology.

Live auctions are often used for high-value or unique items, such as fine art, antique collectibles, and luxury items, as the live atmosphere and competitive bidding can drive up prices and maximize returns. Live auction services can also be used for estate sales, charity events, and other types of sales where a live audience and real-time bidding is desired. When choosing a live auction service, it is important to consider factors such as the reputation of the auction house, the experience of the auctioneer, the type of items being sold, and the terms and conditions of the sale. A good live auction service should be able to provide a professional and organized environment, generate high levels of excitement and interest, and ensure fair and transparent bidding processes. Legacy provides auction services, oversees estate sales, and manages business liquidations in the Kansas City Metro and surrounding areas. Legacy's licensed and certified auction team have the experience and knowledge necessary to manage your auction services to the very end.

Typically, live auction services utilize a live auctioneer. A live auctioneer is the person who conducts a live auction, calling the bids and leading the sale of items in real-time. The role of a live auctioneer is to create a lively and engaging atmosphere, encouraging bidders to participate and compete for the items being sold. Some of their responsibilities include:
Preparation: Prepare for the auction by reviewing the items being sold, researching their value, and familiarizing themselves with the bidding process.
Conducting the auction: The auctioneer will call out the bids, encourage competition between bidders, and use their skills to create excitement and interest in the items being sold.
Closing the sale: At the end of the sale, they will announce the winning bid, record the sale, and collect payment from the buyer.
Maintaining order: The auctioneer will also ensure that the auction runs smoothly and fairly, enforcing rules and regulations, and maintaining order among bidders.

A good live auctioneer should have strong communication skills, the ability to create a sense of excitement, and a good understanding of the items being sold and the bidding process. They should also have good organizational skills and be able to maintain a fast pace and high energy throughout the auction. Legacy's auction services start with a free consultation – in home! The auction process can be complicated - not only are there so many pieces of information that need to be gathered, but they also have to be presented in a logical way that is easy for potential buyers to take in. When you hire an experienced auctioneer or company to handle these tasks for you, they can make potentially time-consuming or overwhelming tasks seem much more practicable. All of this and more are included in the benefits of hiring live auction services.

Whatever auction services you may need, Legacy Auction Group and Realty have got your back! Based in Kansas City, we serve all the surrounding communities and all cities in between including but not limited to Lee's Summit, Independence, Blue Springs, Topeka, St. Joseph, Overland Park, Liberty, and Lawrence, KS. Our main goal is to educate, as well as make this transition period as smooth as possible for you. Call us at (816) 820-3313 or visit our website to schedule a FREE consultation today.
---